Bio
Rafael Yglesias is an American novelist and screenwriter. He has two sons, Matthew Yglesias, a journalist, CEO of Slow Boring, https://www.slowboring.com and the author of three non-fiction books, and Nicholas Yglesias, a science fiction and fantasy novelist. He was married to their mother, Margaret Joskow, from 1977 until her death from bladder cancer in 2004. In 2015 he met and later married the novelist Ann Packer. He has three grandchildren, Jose, Lily, and Alexander.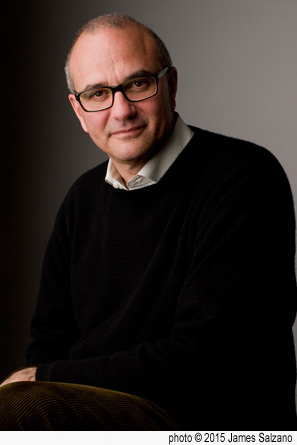 Yglesias was born (May 12, 1954) and raised in Manhattan's Washington Heights neighborhood. He dropped out of high school to finish his first novel, Hide Fox, And All After, which was published in 1972. Three more novels were written by age twenty-two; two were published.  While starting a family Rafael stopped writing books between 1976 and 1984. He made a living by writing screenplays with his half-brother Lewis Cole.
He returned to novels in the mid-1980s. Hot Properties was published in 1986, Only Children in 1988, The Murderer Next Door in 1990, Fearless in 1993, and Dr. Neruda's Cure For Evil in 1996. A thirteen year gap followed that ended with the publication in 2009 of A Happy Marriage. It was awarded the 2009 Los Angeles Times Book Prize for Fiction. The Wisdom of Perversity, his tenth novel, was published in 2015.
In 1992 Yglesias resumed writing screenplays, this time on his own.  The first to be produced was Fearless, directed by Peter Weir, an adaptation of his novel of the same title. The produced films that followed were adaptations of plays and books by others: Death And The Maiden, Les Miserables, From Hell, and Dark Water. Those scripts were directed by Roman Polanski, Bille August, the Hughes Brothers, and Walter Salles.  In television he executive produced and co-wrote with Tom Schulman The Anatomy of Hope, a pilot for HBO that was directed by J.J. Abrams. It was not picked up to series.  He worked for two seasons as an executive producer/writer on Aquarius for NBC.  Recently he has teamed with his wife, the novelist Ann Packer, on several TV and film projects.  Yglesias has taught film writing at NYU and was the Semel Chair in Screenwriting at Emerson College in 2014.
Rafael's email:  [email protected]
Twitter:  @rafaelyglesias