Bio
Rafael Yglesias is an American novelist and screenwriter. His parents were the writers Jose Yglesias and Helen Yglesias. They raised him to share their faith that the only hope for the novel continuing to be a vital art form was for the values of 19th century realism to be applied to today's fiction. Over his forty year career their influence has evolved into Rafael striving for an intensely evocative psychological realism, to have the reader experience what his characters feel and think with as little emotional distance, playful irony or summarizing self-righteousness as possible. He has two sons, Matthew Yglesias, co-founder and Executive Editor of Vox.com, and Nicholas Yglesias, a science fiction and fantasy novelist. He was married to their mother, Margaret Joskow, from 1977 until her death from bladder cancer in 2004.  His grandson, Jose Yglesias Crawford, was born on March 5th, 2015.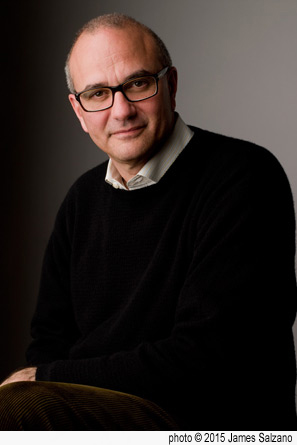 Yglesias was born (May 12, 1954) and raised in Manhattan's Washington Heights neighborhood. He dropped out of high school to finish his first novel, Hide Fox, And All After, which was published in 1972. After writing four novels by the age of twenty-two, Rafael stopped writing books between 1976 and 1984 and concentrated on starting a family. He made a living by writing screenplays.
He returned to novels in the mid-1980s. Hot Properties was published in 1986, Only Children in 1988, The Murderer Next Door in 1990, Fearless in 1993, and Dr. Neruda's Cure For Evil in 1996. In 1992 he resumed writing screenplays. The first to be produced, Fearless, was an adaptation of his novel of the same title. The produced films that followed were adaptations of plays and books by others: Death And The Maiden, Les Miserables, From Hell, and Dark Water. Those scripts were directed by Peter Weir, Roman Polanski, Bille August, the Hughes Brothers, and Walter Salles. Yglesias has taught film writing at NYU and was the Semel Chair in Screenwriting at Emerson College in 2014. He recently worked as co-executive producer and wrote two episodes for the television series, Aquarius, premiering on NBC on May 28th, 2015.
After the publication of Dr. Neruda's Cure For Evil, Yglesias took another break from writing novels, partly due to grief over the loss of his father in 1995, who had been both a nagging and inspiring presence, but mostly because of the illness and death of his wife. A Happy Marriage, published in 2009, marked his return. It was awarded the 2009 Los Angeles Times Book Prize for Fiction. The Wisdom of Perversity, his tenth novel, was published in March, 2015.
Rafael's email:  rjy2@mac.com
Twitter:  @rafaelyglesias